Product Description
ultrasonic aromatherapy essential oil diffuser wood grain
DE-STRESS AND UPLIFT YOUR MOOD: Release tension and stress with this efficient 4 in 1 ultrasonic diffuser by Dituo! Equipped with outstanding features, this cool mist ultrasonic humidifier bringing freshness, joy and relaxation into your spaces. Simply add water, a few drops of your favourite essential oils.
BREATH FRESH AIR INTO YOUR SPACES: This wood grain diffuser will instantly Moisturizing and purify the air, neutralize dust and pollen helping you to improve breathing and the quality of your life.
ENJOY A RESTFUL SLEEP EVERY NIGHT: Perfect for adding moisture to dry rooms in arid climates, this ultrasonic humidifier will greatly improve your sleeping conditions, allowing you to enjoy a peaceful and restful sleep, every single night, so you can wake up refreshed and energized, perfectly ready for your day! Featuring extremely quiet, ultrasonic technology that won`t disturb your sleep, it is a great addition to your bed side table.
SELECT YOUR PREFERRED MODE: This home diffuser will effectively add the relaxing scent of essential oils, without using heat. As well as a convenient, auto shut off feature for safety, you can select your preferred mode, according to your changing needs.
UPGRADE YOUR HOME OR OFFICE DÉCOR: Its elegant and uniquely stylish design makes this wooden ultrasonic humidifier an excellent addition to any room décor. Ideal for the home or office, this beautiful wood diffuser also boasts 7 mesmerizing color changing LEDs that will softly illuminate your spaces, enhancing the calming effect through powerful light therapy. The non-toxic, PP/ABS materials ensure a 100% safe, daily use for you and your loved ones.
Wood Grain Diffuser Pictures: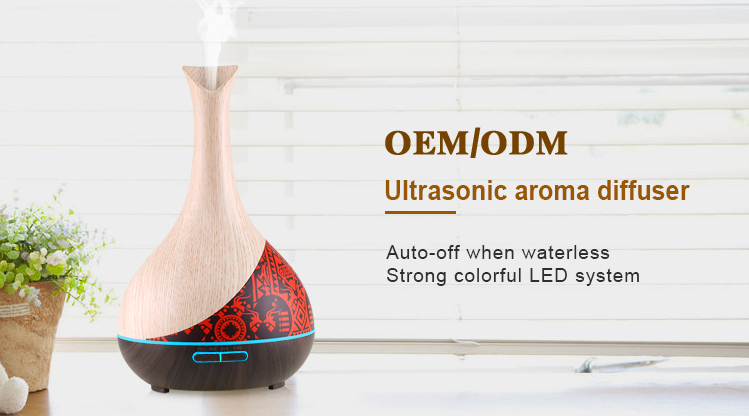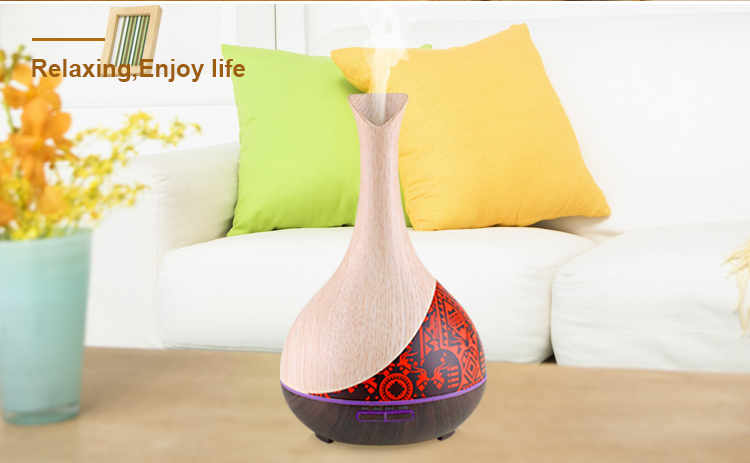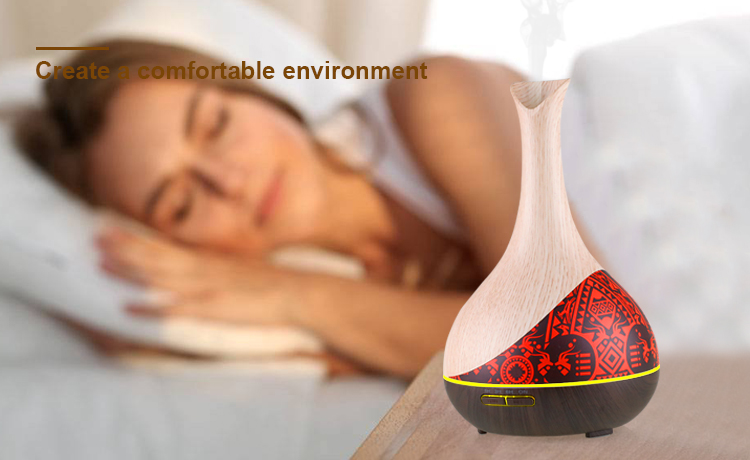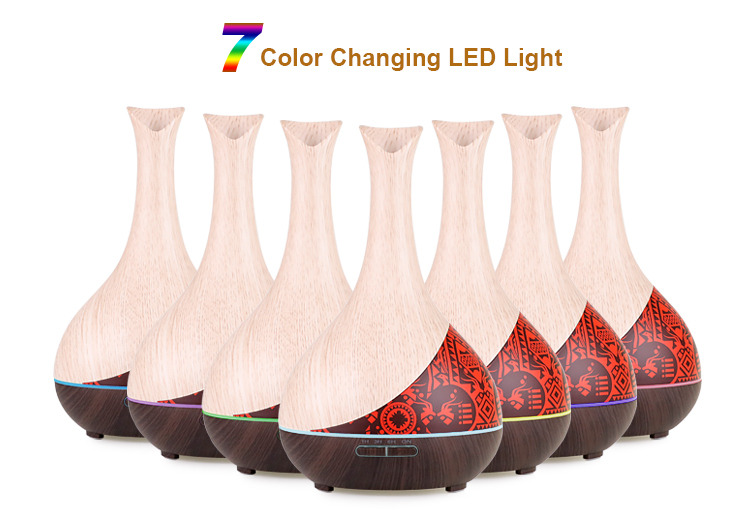 Ultrasonic Aroma Diffuser Operation: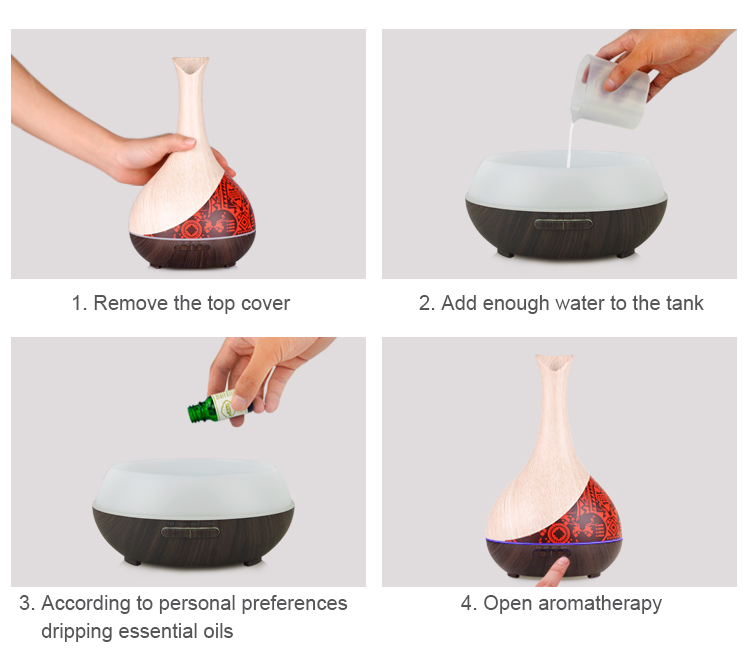 Ultrsaonic Essential Oil Diffuser Application: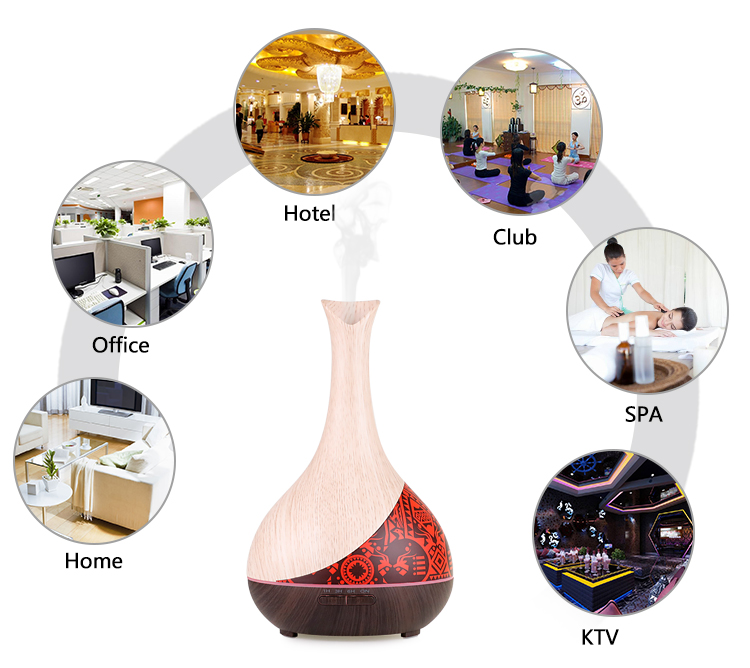 Note:
1. Please chose the Water-Soluble Essential Oils for better experience.
2. To much water may lead to little mist. Please do not add water over MAX line.
3. This is an essential oil diffuser, but you also can use it as a humidifier if you like.