Product Description
ultrasonic air humidifier essential oil aroma diffuser
Classic Wood Grain Finish: Natural wood grain look and unique vase-shape design. Makes you feel relax with it's zen-style outlook. Decorate your room well.
400ml Large Capacity and Great Mist Output: Dituo 400ml essential oil diffuser lasts on for a long time(13-14 hours) and has a good output of mist(24-65ml/H). It is a humidifier or a diffuser when you add essential oil in it.
Super Quiet and Auto Shut Off: Adopted ultrasonic technology, this diffuser is extremely quiet when working. Automatic shut off when water running out, ensure the safety.
4 Timer Setting and Mist Control: 4 timer- 1H/ 3H/ 6H/ Continuous modes. Press the "MIST" button for 3 seconds, one beep for strong mist, two beeps for weak mist.
7 Soothing LED Light: Soft light creates a calming and romantic atmosphere. The color can be cycled through or set it to one fixed color. Each color has two light options: dim and brighter. Press the "LIGHT" button for 3 seconds, light turn off.
Home Aroma Diffuser Pictures: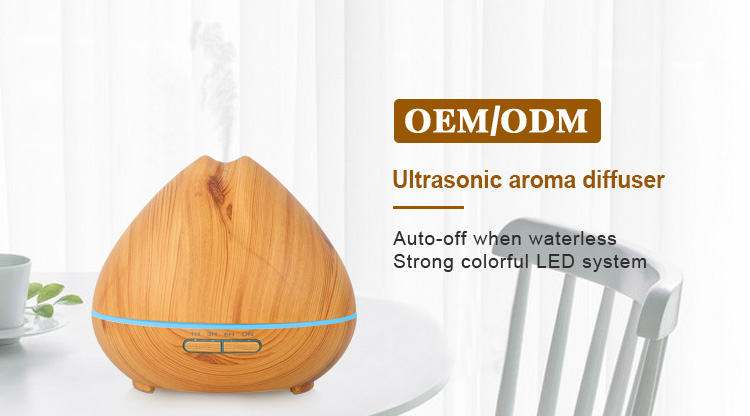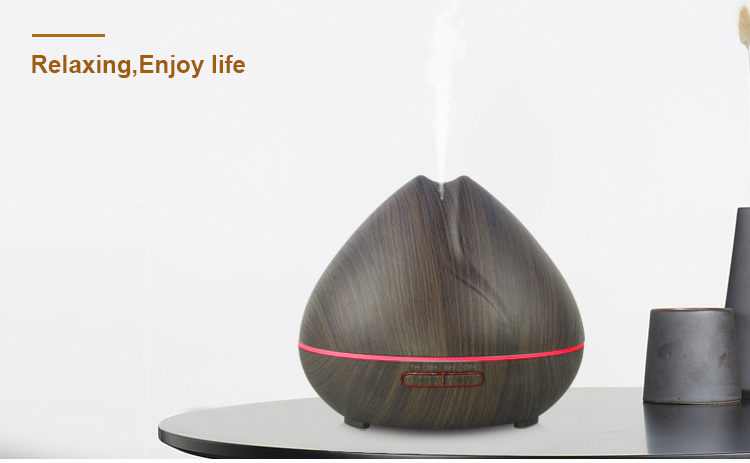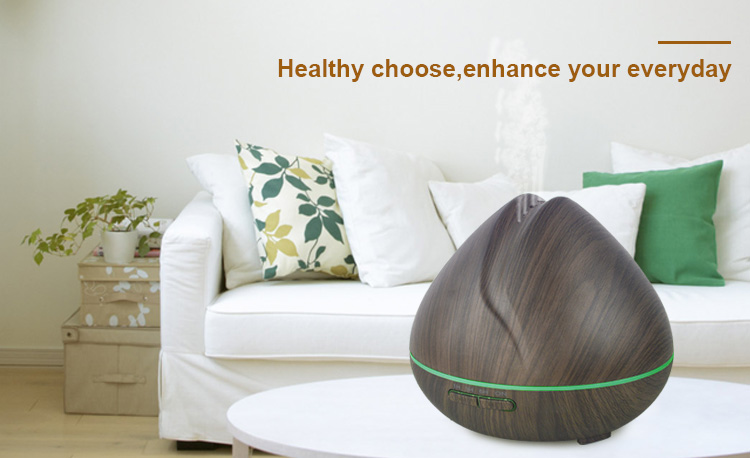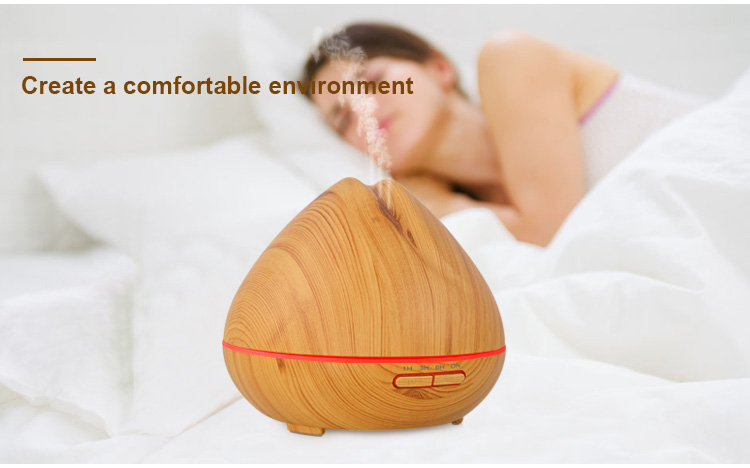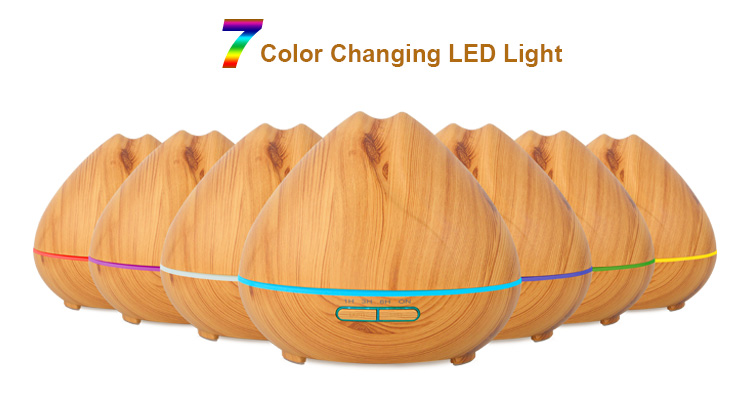 Ultrasonic Aroma Diffuser Operation: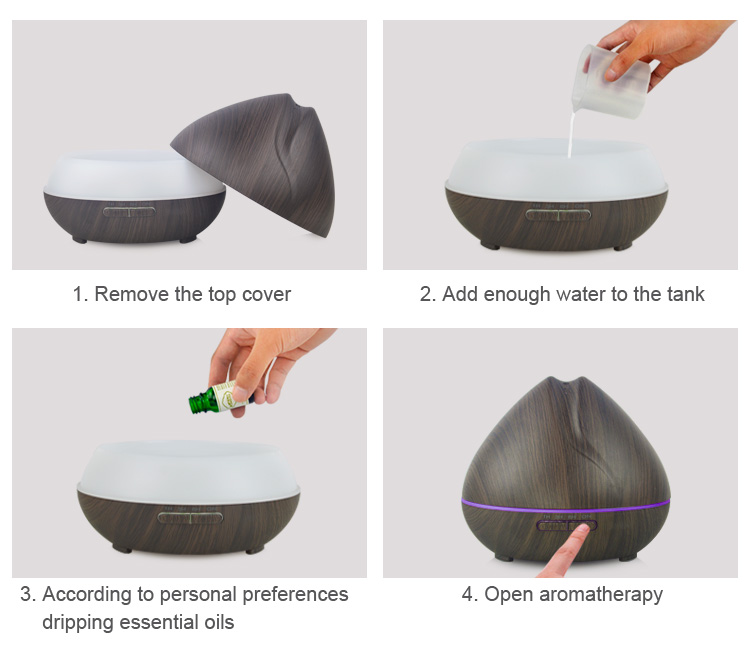 Aroma Oil Diffuser Application Place: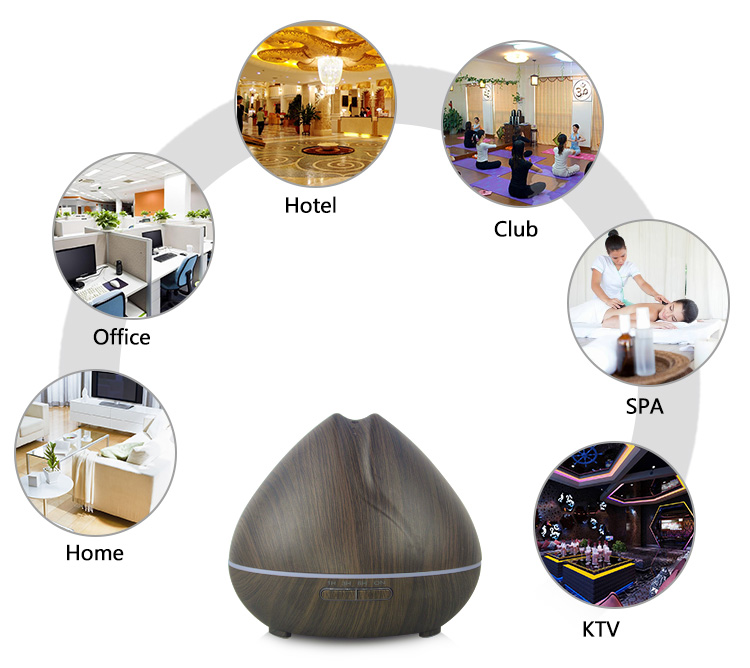 Note:
1. Please chose the Water-Soluble Essential Oils for better experience.
2. To much water may lead to little mist. Please do not add water over MAX line.
3. This is an essential oil diffuser, but you also can use it as a humidifier if you like.