Product Description
Thread Cap 300ml Bluetooth Music Oil Diffuser
Would you like to listen to your favourite music and have your home or office filled with your favourite scent then this is the bluetooth diffuser for you. A Bluetooth speaker with excellent sound quality. You can download the app for full controls or link it to your favourite digital music station and play what you love. The music is very relaxing which makes this bluetooth oil diffuser perfect for use in health and beauty salons! Be mesmerised with the rotating colours or select your favourite and enjoy bliss. You'll fall in love with this ultrasonic diffuser as much as we have. A perfect gift or buy one for your home and work.

Create a fragrant, musical environment with the aroma diffusers. The dituo works as a speaker and an essential oil diffuser to perfectly blend your music selection with soothing aromatherapy. The built-in sound system can wirelessly connect to your Bluetooth capable device. Add just a half cup of water and your favorite essential oil to create a relaxing spa environment. Add additional ambiance with optional light settings. The mist will turn off automatically when the water runs low.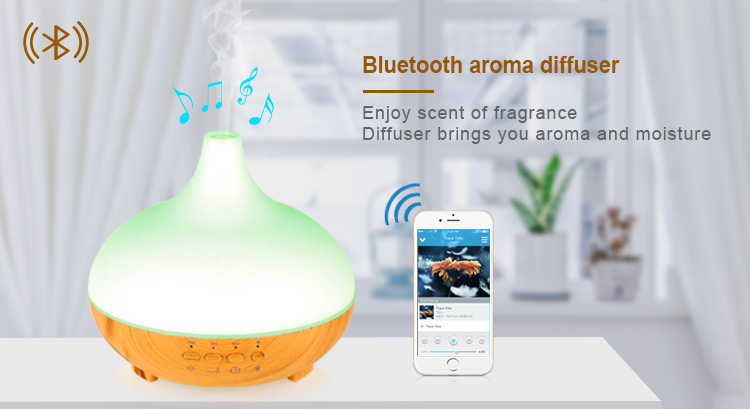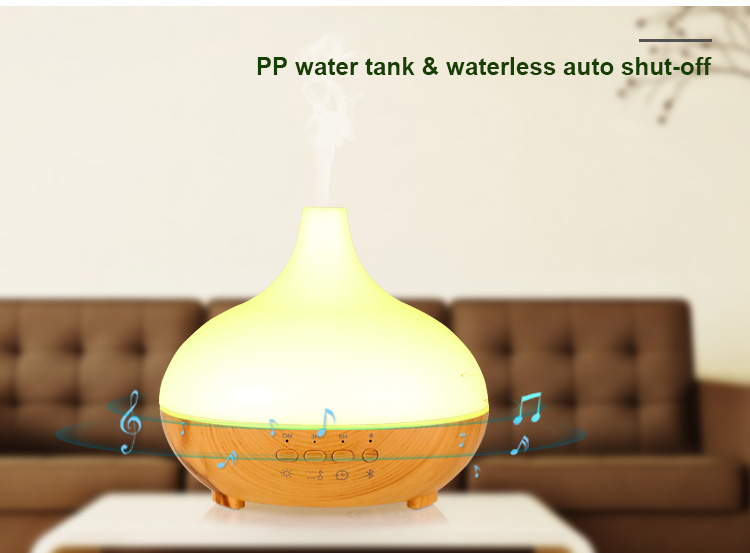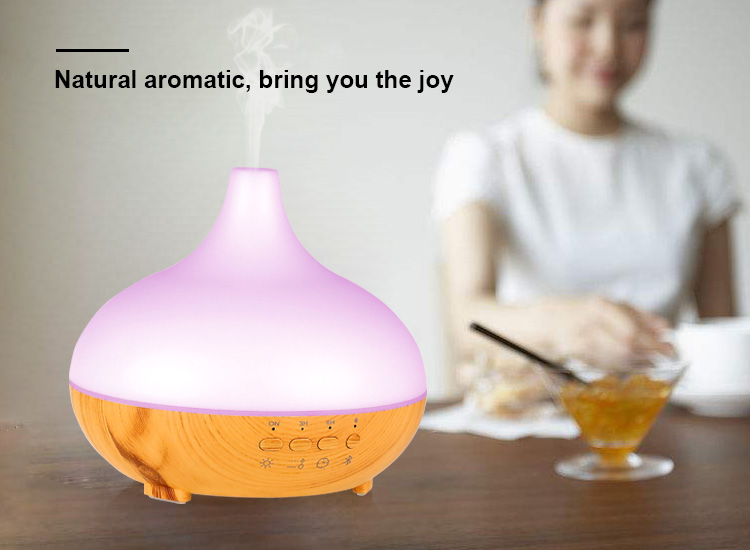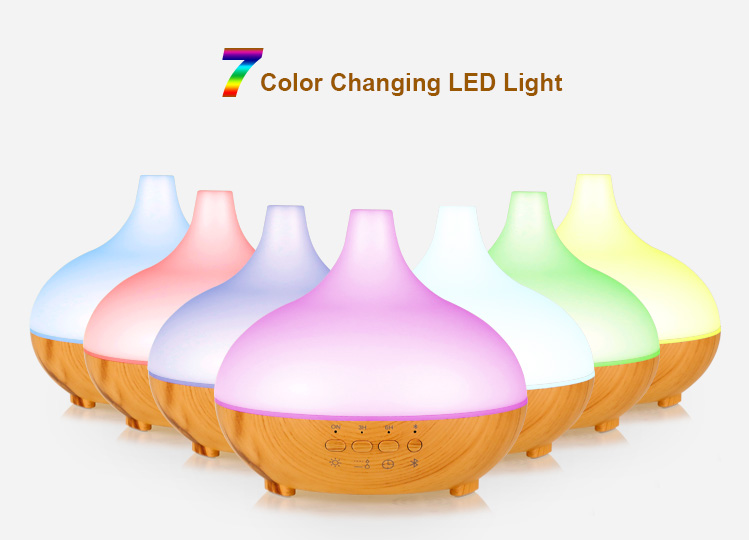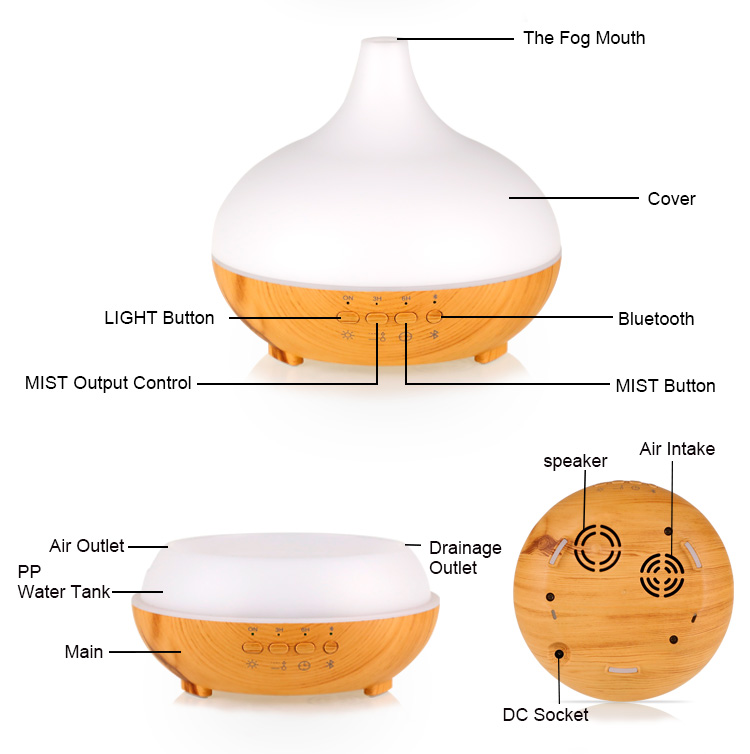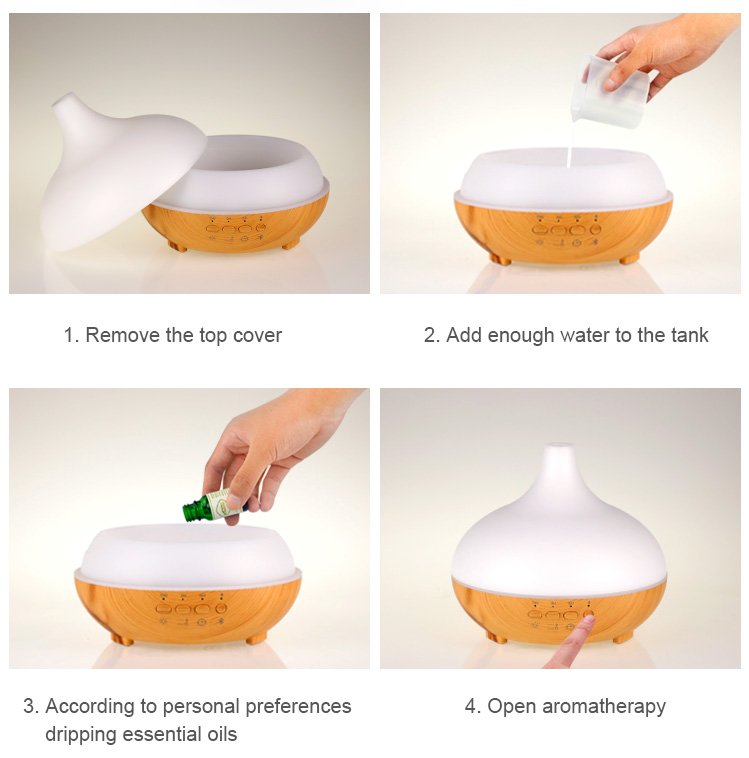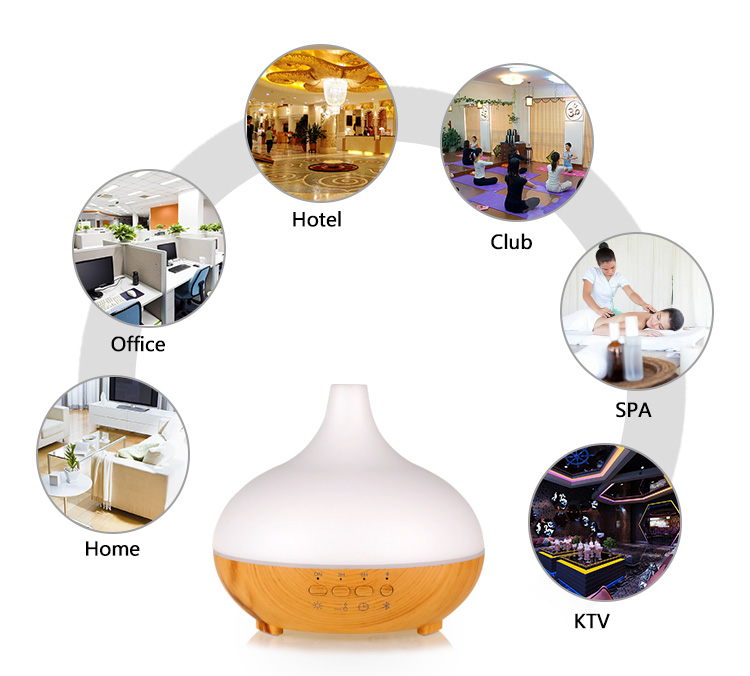 Note:
1. Please chose the Water-Soluble Essential Oils for better experience.
2. To much water may lead to little mist. Please do not add water over MAX line.
3. This is an oil diffuser, but you also can use it as a humidifier if you like.
All in One Bluetooth Speaker Aromatherapy Smart Essential Oil Diffuser, 7 LED Therapy Night Light, 300ml Cool Mist Ultrasonic Humidifier, Wood Grain and Waterless Auto Shut-off
DITUO ESSENTIALS AROMATHERAPY BLUETOOTH SPEAKER ESSENTIAL OIL DIFFUSER All-In-One Essential Oil Diffuser that combines Aromatherapy, LED light/nightlight and Bluetooth Music Player. Dituo diffuser holds 300 ML of water and produce up to 30ml of moisture per hour. It can run up 7-8 hours of continuous output. Through air diffusion, a few drops of essential oil can deliver therapeutic aromatherapy throughout your room while clearing the air and creating a pleasantly fragrant environment.
ULTRASONIC MIST: Mist using diffusers for essential oils brings clarity, tranquility and stress relief, as it re-lives dry sinuses. Dituo Essentials oil diffuser humidifier speaker shuts off automatically when the water runs out. Portable for home, yoga, office, spa, bedroom, babies, and children's room. Perfect gift idea for family and friends who love aromatherapy or can benefit from Aromatherapy healing with our aromatherapy diffuser.
7 LED THERAPY COLOR CHANGING LIGHT. Our aroma diffuser LED light can be set to one, a series of seven relaxing therapy colors or simply shut completely OFF for a great night of sleep. Also, our aromatherapy essential oil diffuser works as an ideal nightlight and ambient light creating a calm and romantic environment. Absorbing energy from the full spectrum of colored lights stimulates the body's circulatory system, immune system, endocrine system, and nervous system.
4.0 BLUETOOTH SPEAKER CONNECTIVITY. Uses Smart Bluetooth accessibility to play your personal list of favorite Music or Audiobooks. Perfect for Yoga, Meditation or Ambient Music. The simplest and easiest set-up in the market available for your Bluetooth Aromatherapy Diffuser. (Plug in, Sync and Go!)
SUPER QUIET. Adopted ultrasonic technology, our aromatherapy oil diffuser is extremely quiet when working. It gives out ultra-fine and smooth mist which can soften and moisten dry and chapped skin in winter. Also, our air diffuser will help you breathe better when you are sleeping with air conditioner on.