Product Description
Newest Bluetooth Speaker Ultrasonic Oil Aroma Diffuser Black
Technology meets tranquility with Dituo Bluetooth Diffuser. Want aromatherapy, music, and calm and soothing illumination all at once? Then sensify your space with the innovative Bluetooth Oil Diffuser.
Just like our Essential Oil Diffuser, this product uses silent ultrasound vibrations to mist essential oil essence throughout the room. After a hectic day, walking into a home that smells enchanting immediately de-stresses you. No heat is used, making it safe for kids and pets. Breathe the air quietly and quickly becomes humidified, hydrating your sinuses and letting you inhale even more deeply.

The sleek, classic DITUO Bluetooth Aroma Diffuser glows with soft LED light, which can be set to either one fixed color or seven changing colors. To play the perfect music for your relaxation time, all you need to do is place the Bluetooth device within a close distance of the ultrasonic diffuser, and play your favorite tunes. Eyes, ears and nose gently release you into a meditation that can last as long as you need it to.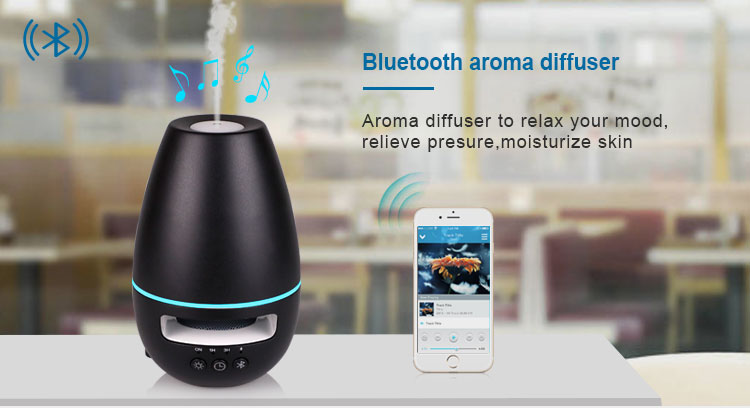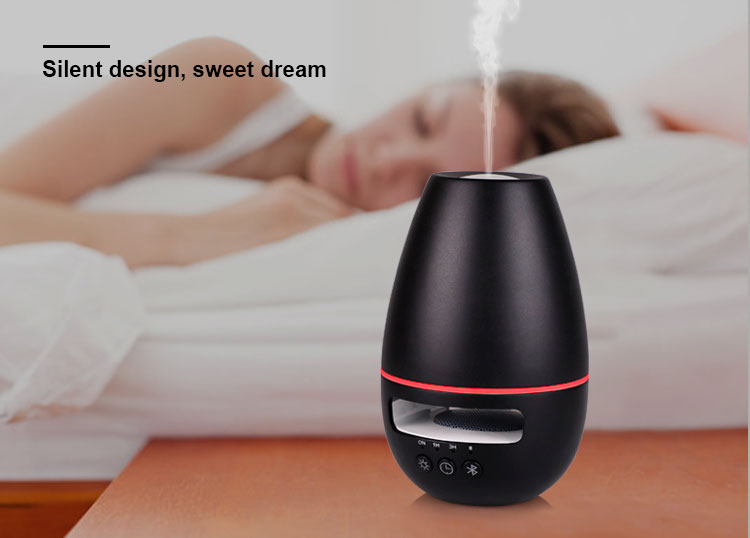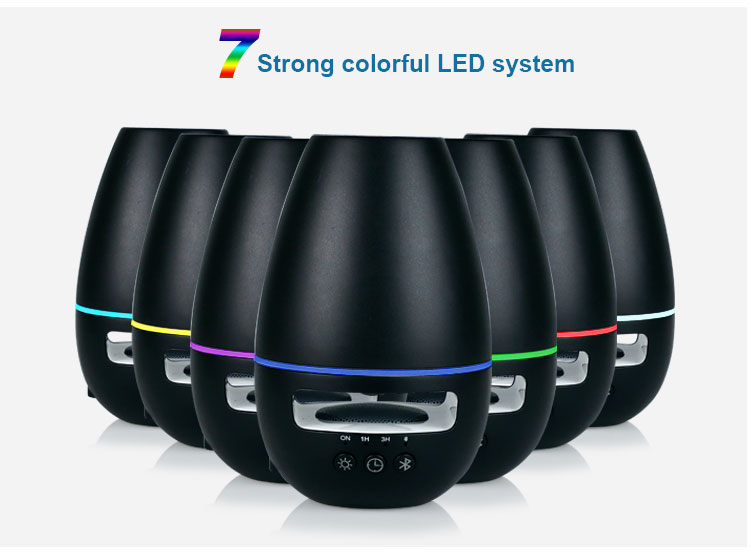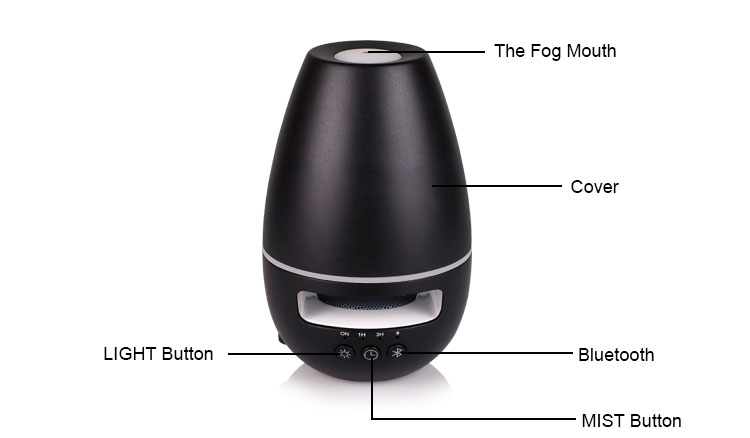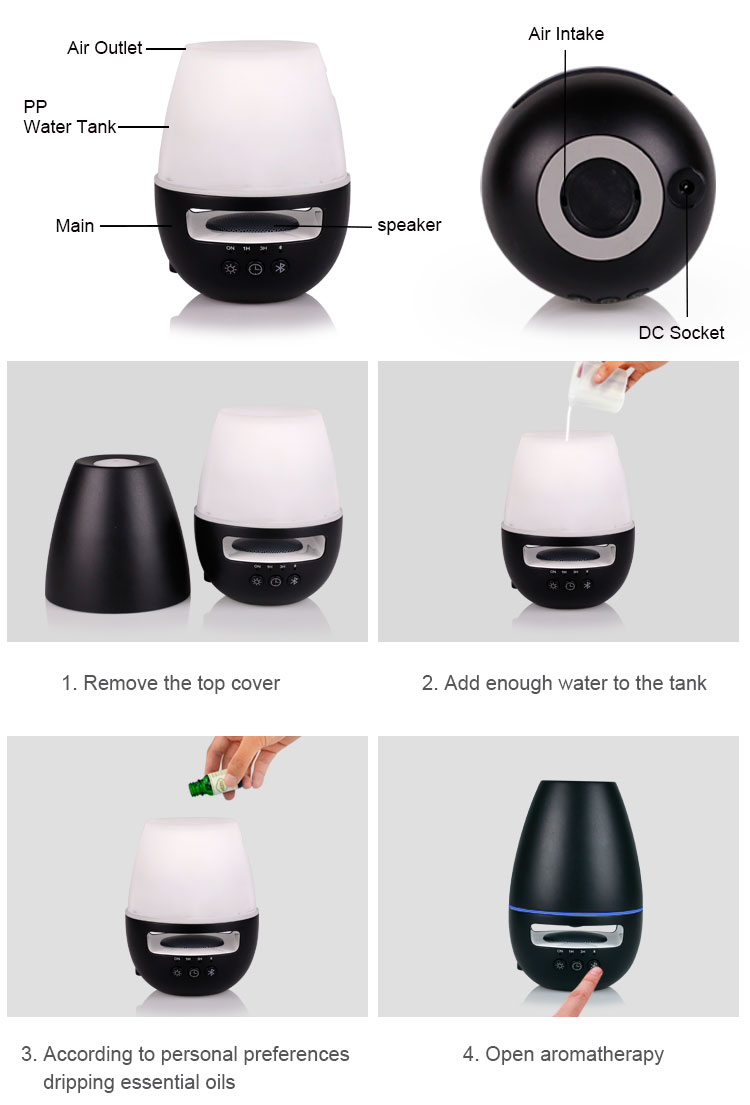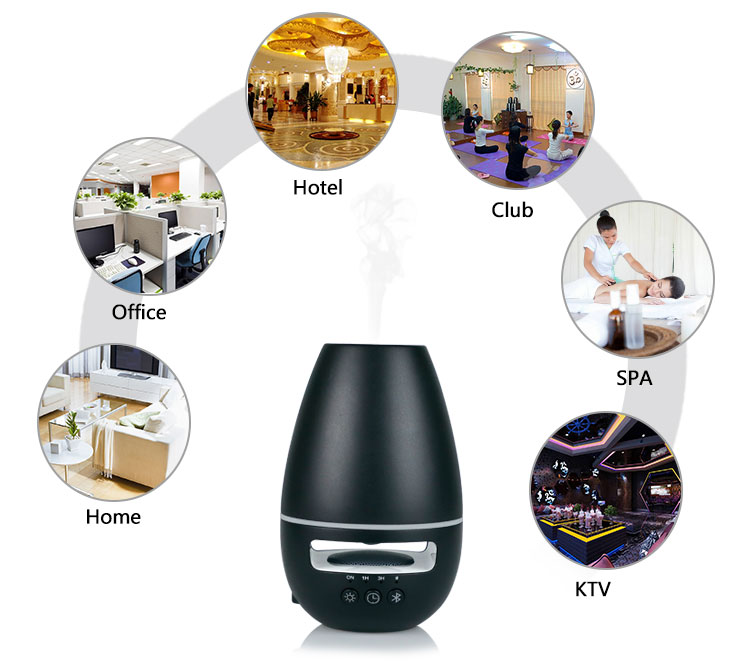 Note:
1. Please chose the Water-Soluble Essential Oils for better experience.
2. To much water may lead to little mist. Please do not add water over MAX line.
3. This is an essential oil diffuser, but you also can use it as a humidifier if you like.