Product Description
Ultrasonic Aromatherapy Aroma Diffuser With Bluetooth
Create a relaxing atmosphere with our state-of-the-art Bluetooth Diffuser. Bluetooth aroma diffuser has everything you could possibly need featuring bluetooth technology for music play. Featuring 7 color LED lights encased in a beautiful natural wood grain. The Bluetooth Oil Diffuser is soundless until you begin your music play.
High-quality and lightweight, Zero heat process ensures safety for children and pets. Connect to Bluetooth to listen to your favorite song as you diffuse your home.
Fill ultrasonic diffuser with water up to the line. Pick your favorite Essential Oil and add 5-7 drops to the water and diffuse.
For Bluetooth: Pair your phone to wood grain diffuser to the [insert device name on here" to play your favorite song while as you relax
Safety: When using essential oils around children, pets, or pregnant women, please make sure they are safe to use prior to diffusing.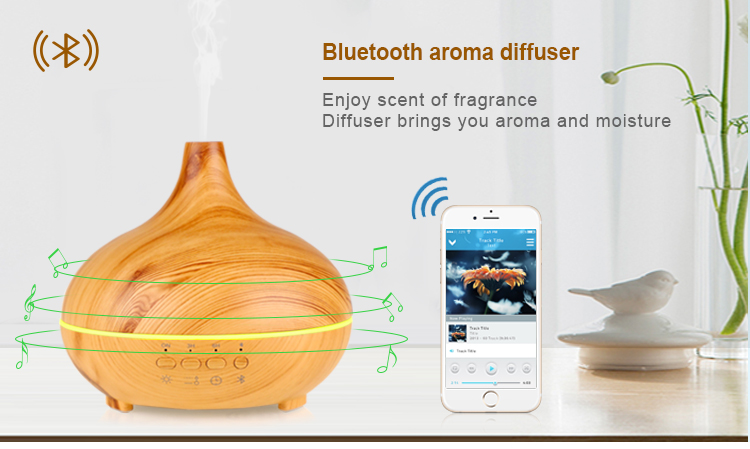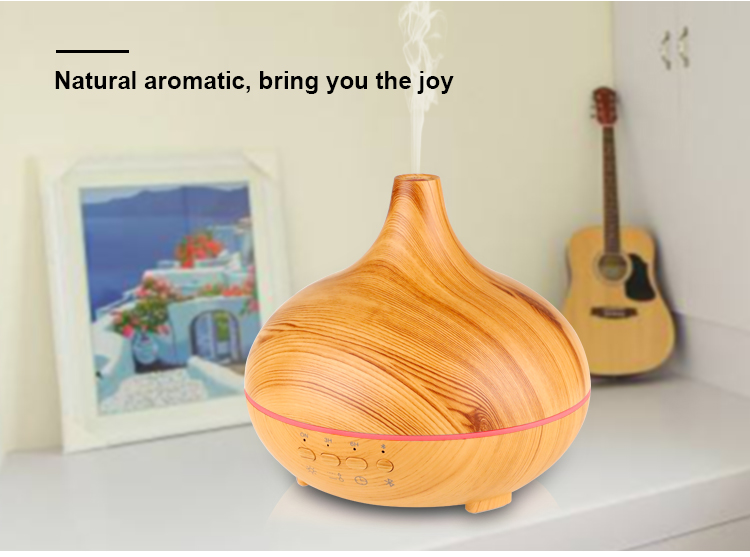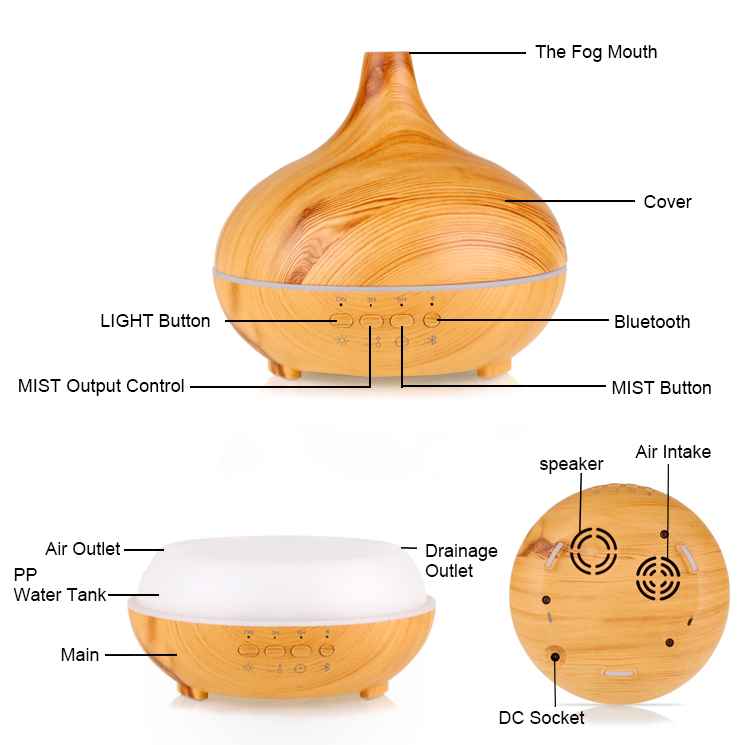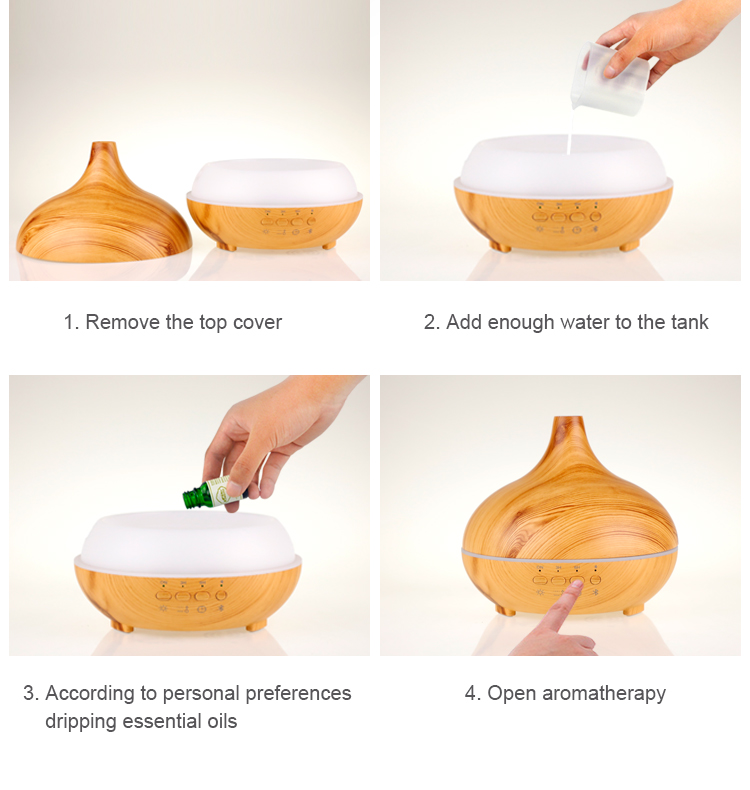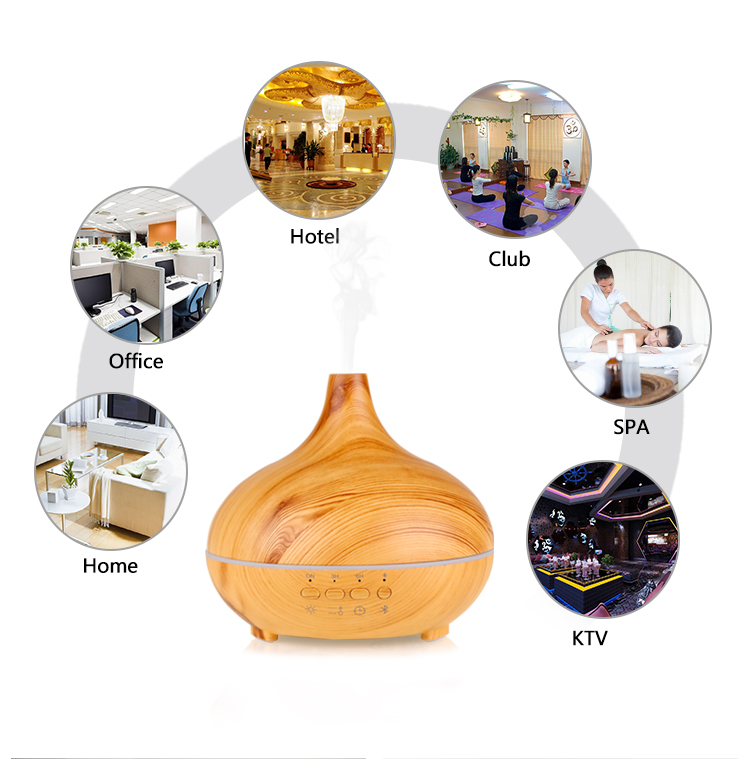 Note:
1. Please chose the Water-Soluble Essential Oils for better experience.
2. To much water may lead to little mist. Please do not add water over MAX line.
3. This is an essential oil diffuser, but you also can use it as a humidifier if you like.