Product Description
Ultrasonic Usb Portable Aroma Essential Oil Diffuser
Always release sufficient negative oxygen ions to give you and your family a healthy nourishment.
Aromatherapy humidification, refreshing, happy mood, slow down the pace of life, stop, listen to the inner voice with us, experience the leisure of life, enjoy the fragrance of nature.
Ultrasonic atomization technology is used to diffuse the water into mist and essential oil more evenly, exuding the natural fragrance of essential oil, removing odor and keeping the air fresh.
Food grade PP material, environmental protection and safety, non-toxic, harmless and corrosion-resistant, selected materials, high quality, to provide a guarantee for your health.
Working sound is less than 35 decibels, low noise can take care of sleep at any time.
Water shortage and power protection, safer to use.
Using LED lamp base to light, environmental protection and energy saving, the lamp can adjust the brightness at will, creating a different environmental atmosphere.
(More Products: Ultrasonic Diffuser, Smart Diffuser, Wood Grain Diffuser, Scent Diffuser, USB Diffuser, Car Diffuser, Glass Diffuser, Ceramic Diffuser, Bluetooth Diffuser, Bamboo Diffuser, Plastic Diffuser, Alarm Clock Diffuser, Marble Diffuser, Remote Control Diffuser, Air Humidifier, Essential Oil)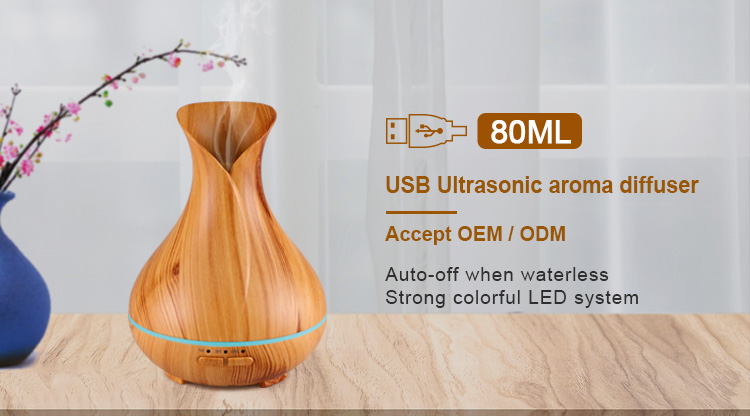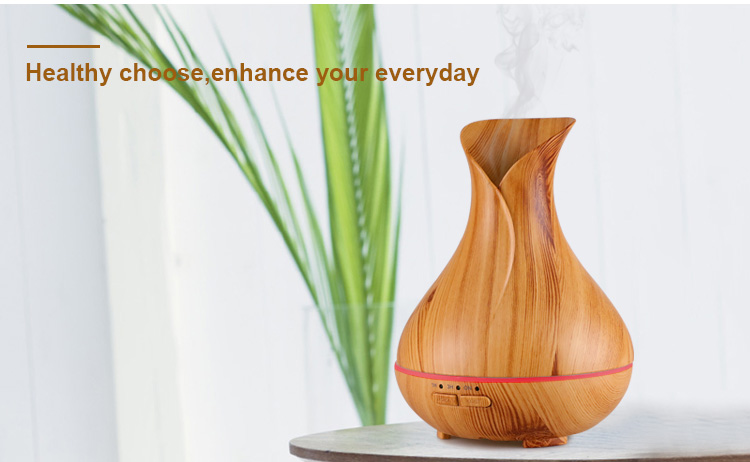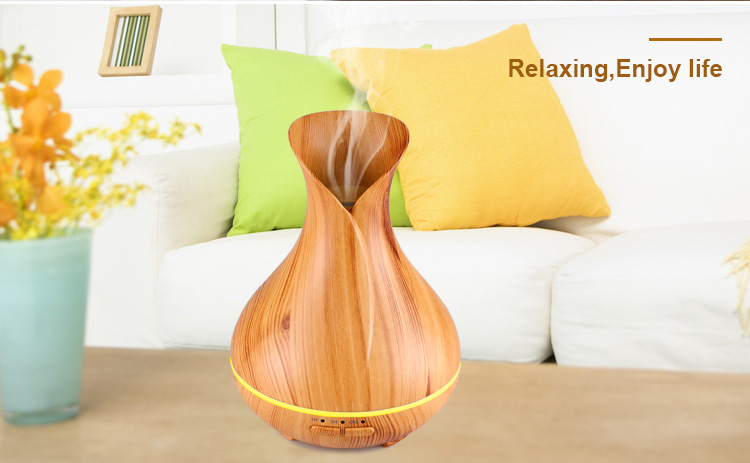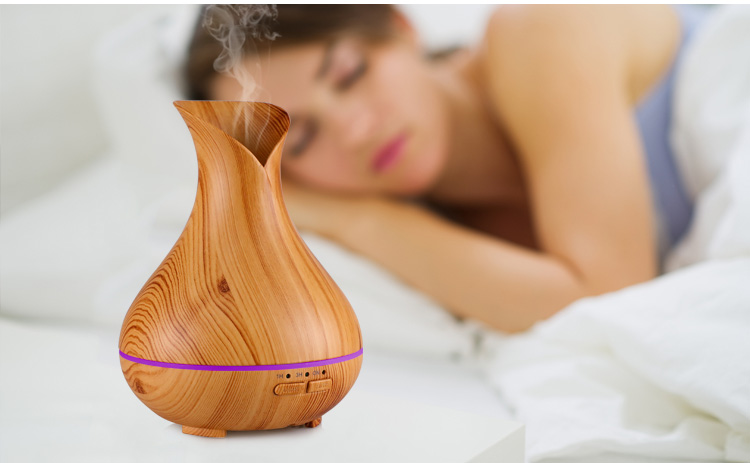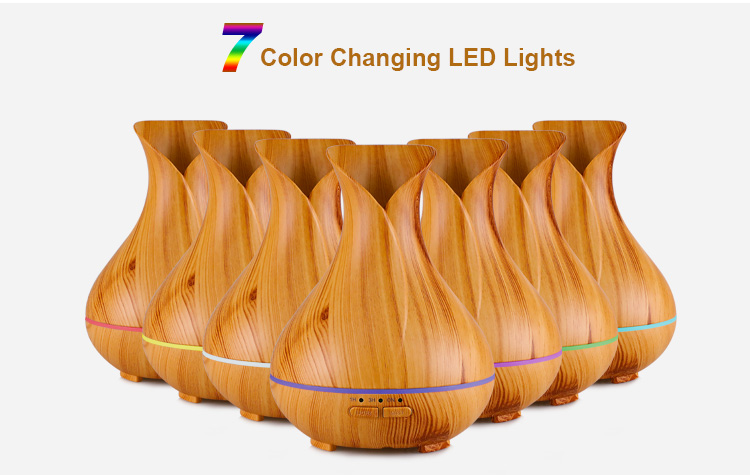 Ultrasonic Usb Diffuser Operation: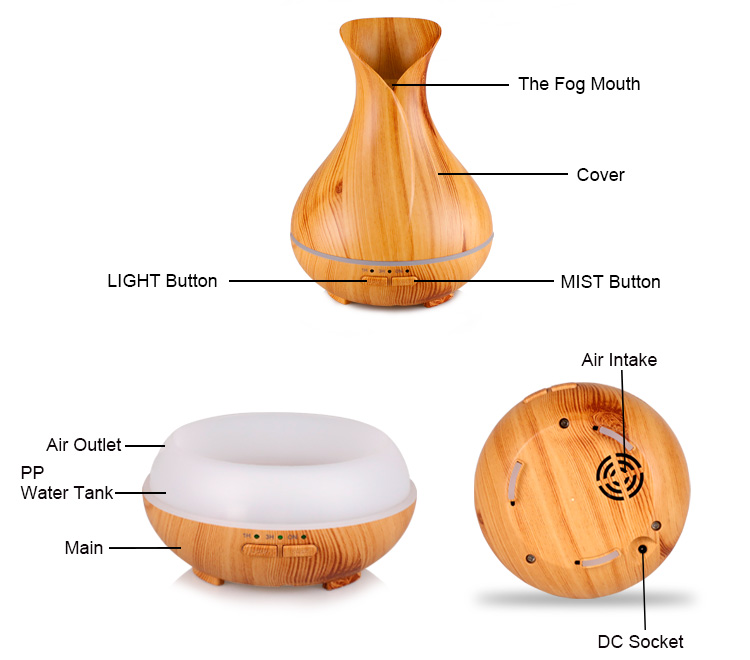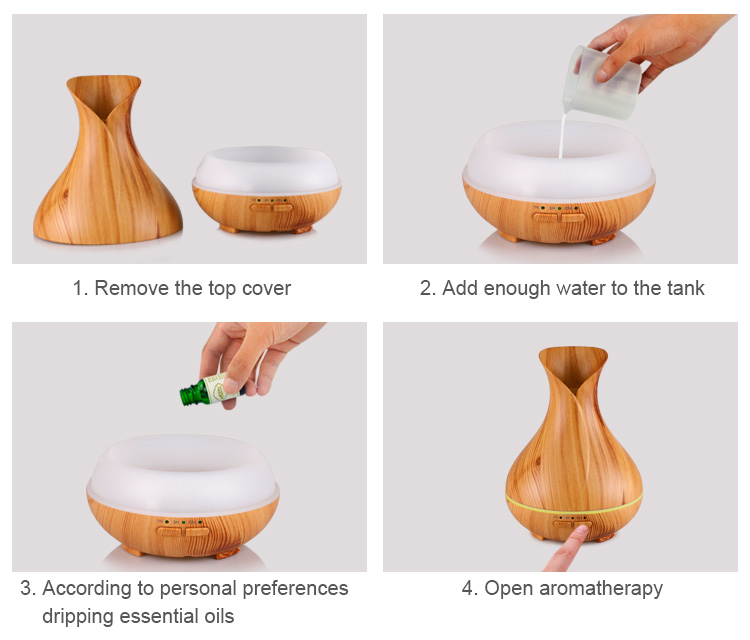 Aroma Diffuser Application: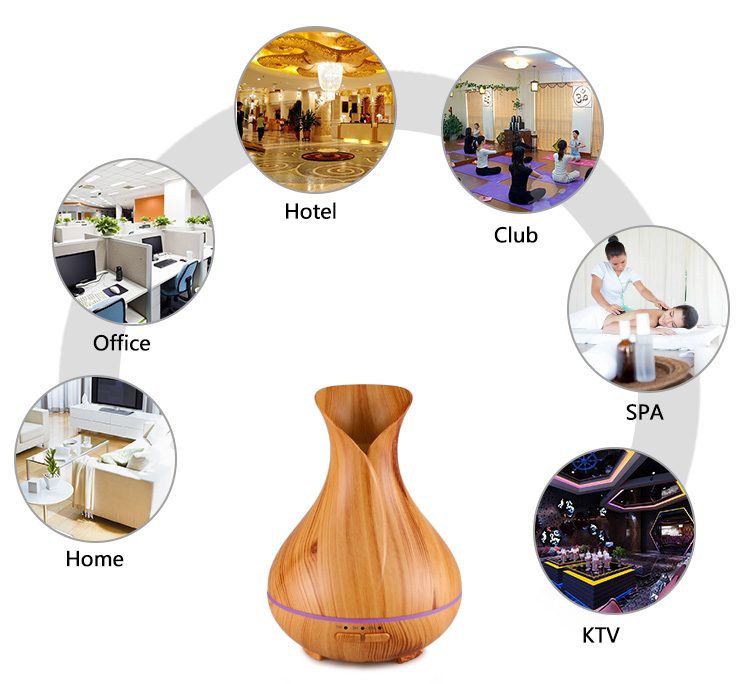 Note:
1. Please chose the Water-Soluble Essential Oils for better experience.
2. To much water may lead to little mist. Please do not add water over MAX line.
3. This is an essential oil diffuser, but you also can use it as a humidifier if you like.