Product Description
young living wood essential oil automatic diffuser
DITUO TECHNOLOGY Essential Oil Diffuser: A Good Ultrasonic diffuser can help you remove odors, reduce stress, promote sleep and to provide a soothing and relaxing environment. This ultra-quiet scent diffuser keeps your home smelling nice and prevents dry air, dry skin.
Exquisite Craft and User-friendly: This wood diffusers for essential oils made from PP material with natural wood grain look which do not put any harmful chemicals in the air, a nice helper for taking care your family. This ultrasonic aromatherapy diffuser is extremely quiet (<35db) when it is working. And the ultrasonic humidifiers will automatically powers off when it is waterless, ensure your safety.
4 Misting Modes: This wood grain diffuser have 400ml large capacity water tank that can run up to 10+ hours of continuous output. Timer of 1H/3H/6H are intermittent mode. Suitable for all night sleep, office work, yoga, spa, hotel.
14 Lighting Modes: Aroma diffuser with the LED light option lets you choose from 7 different colors. Each light is adjustable between dim and bright, so that you get 14 colors in total or frozen your favorite one. It will create sweet and romantic atmosphere for your bedroom, office, spa room, living room.
100% Safety & Warranty: Our home diffuser with CE, FCC, RoHS safety approval, we promise a 365-day warranty as well as friendly customer service within 24 hours. Please feel free to contact us if any issue arise.
Ultrasonic Diffuser Pictures: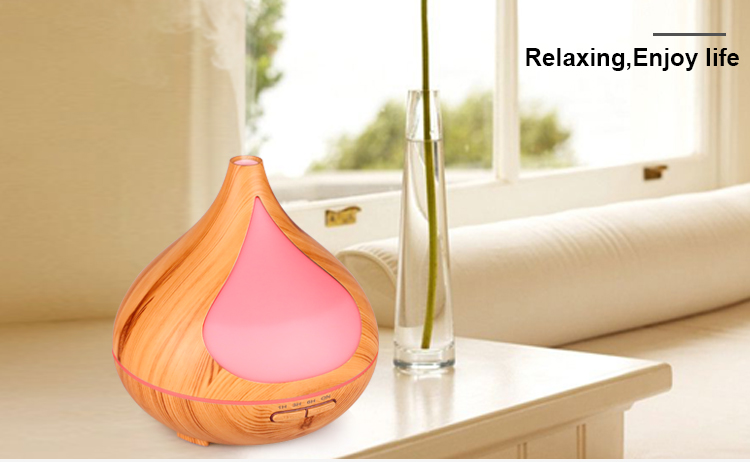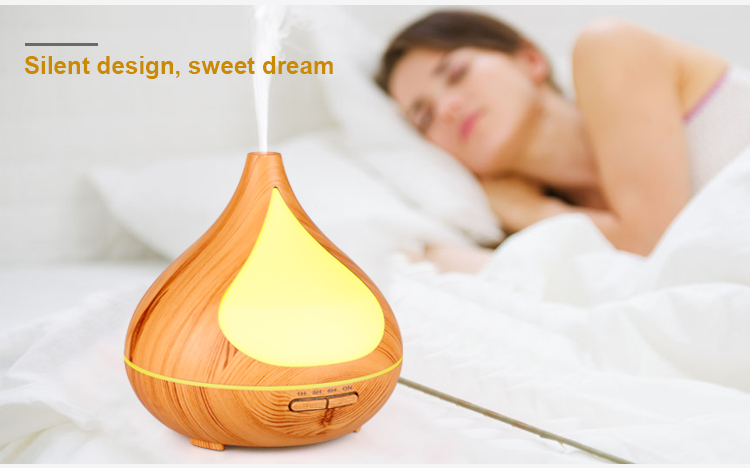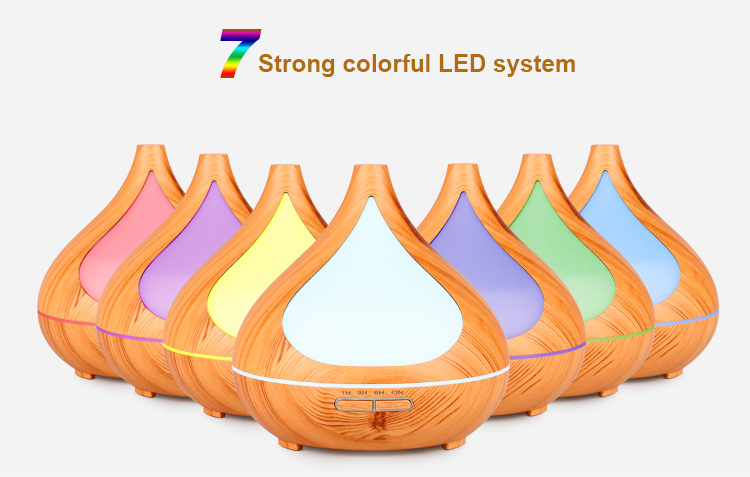 Cool Mist Diffuser Operation: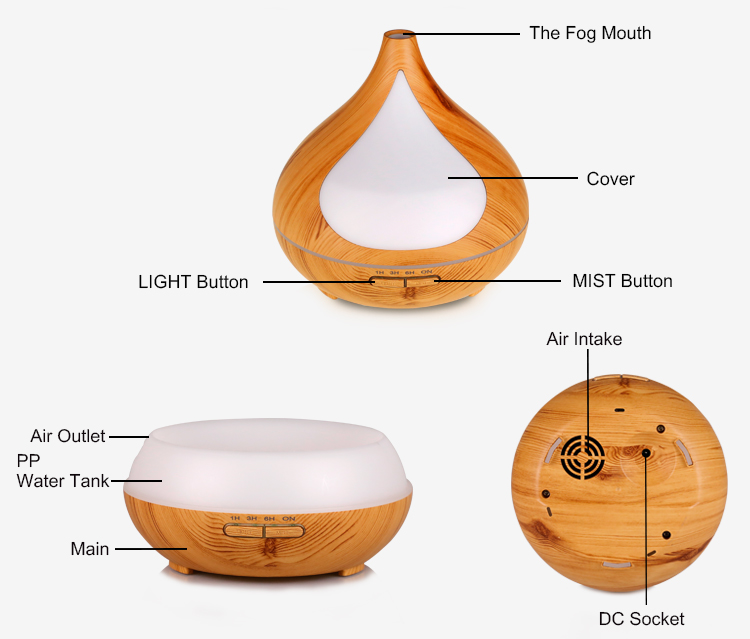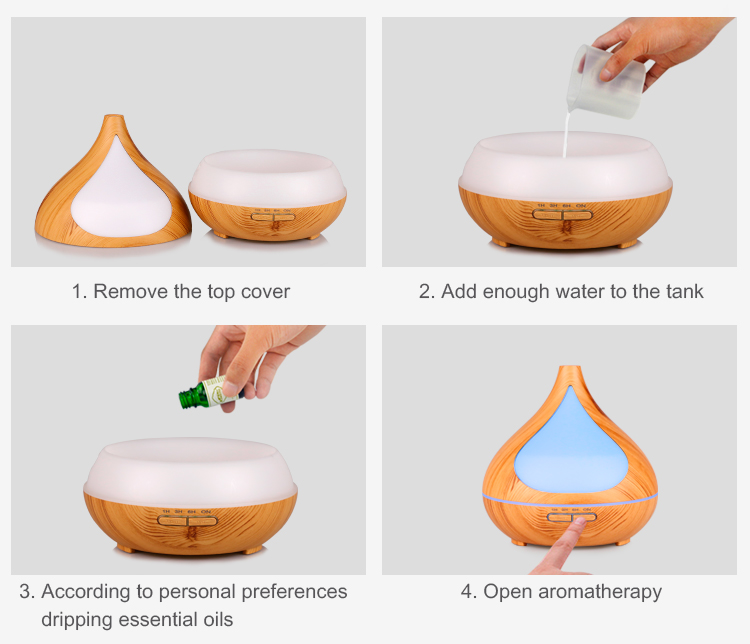 Aromatherapy Diffuser Application: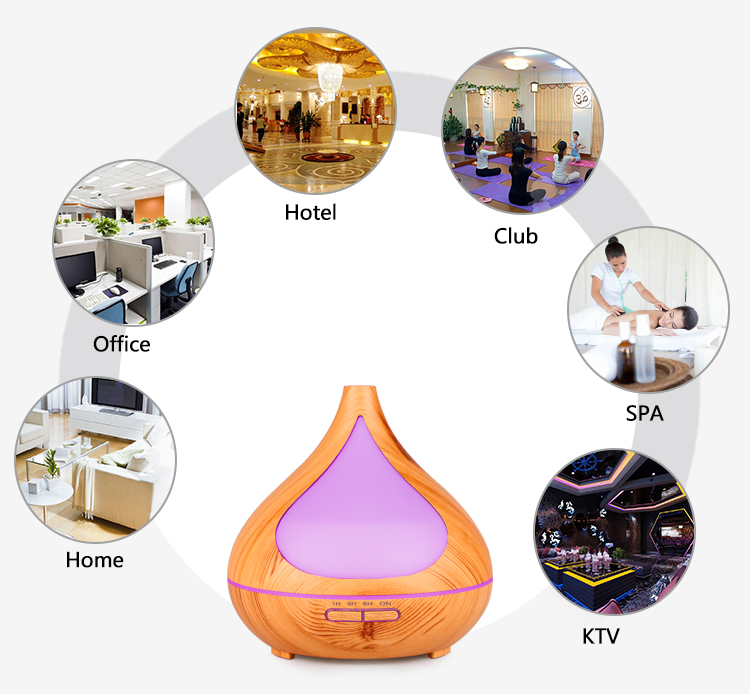 Note:
1. Please chose the Water-Soluble Essential Oils for better experience.
2. To much water may lead to little mist. Please do not add water over MAX line.
3. This is an essential oil diffuser, but you also can use it as a humidifier if you like.