Product Description
Portable Essential Oil Ultrasonic Mist Humidifier
200ML Unique Designed Glass Aromatherapy Oil Diffuser with Cool Mist, Waterless Auto Shut-Off Humidifier for Home Office
Specification of humidifier

Product Name - Glass Humidifier

Limit power: 9W

Rated voltage: 24V/0.50A

Humidification area: 10-50㎡

Water tank capacity: 200ml

Product material: PP ABS Glass

Duration: 8 hours

Our aroma diffuser + humidifier + LED light

Enjoy the pleasure of aromatherapy from the oil diffuser next to your favorite home. Just add a few drops of aroma essential oil you like.

The aroma diffuser uses an ultrasonic atomizer to convert water and essential oils into tiny molecular clusters, which is conducive to skin absorption, obtains comfortable nutrition and improves the quality of atomization.

Ultrasonic working noise is less than 36 decibels, quiet night, protect your body, drop a few drops of essential oil, sweet and dreamy, fall asleep peacefully in the cracks of dawn.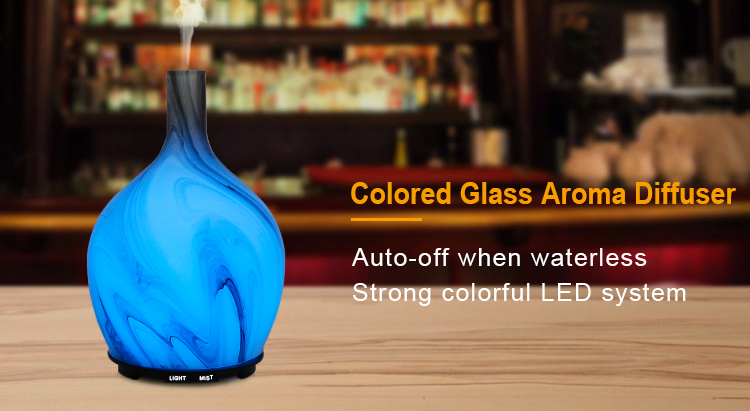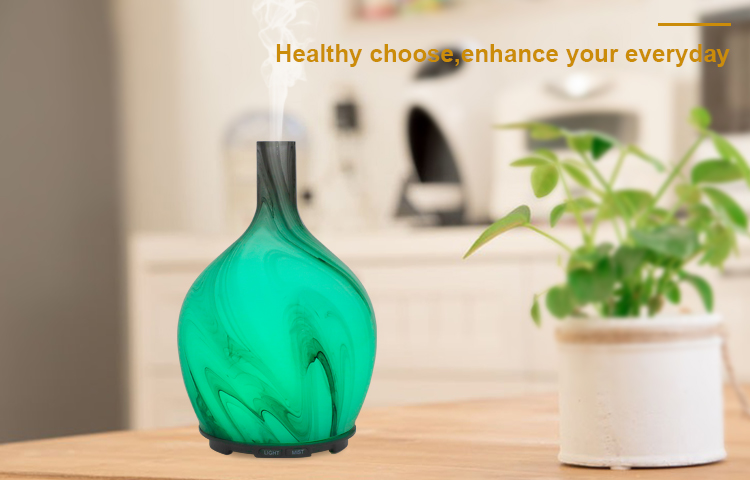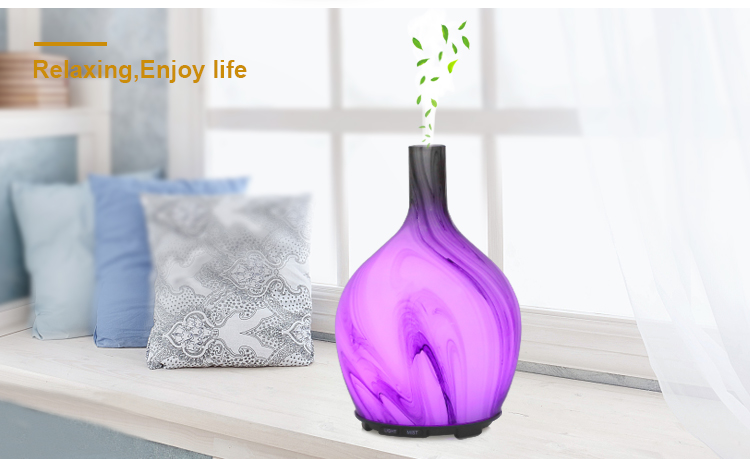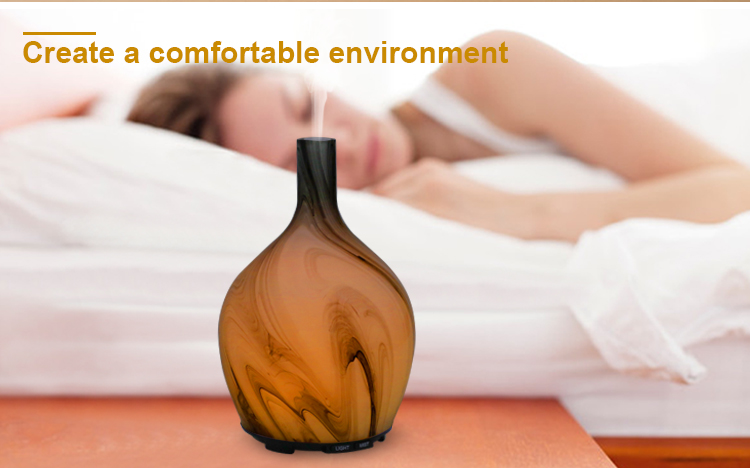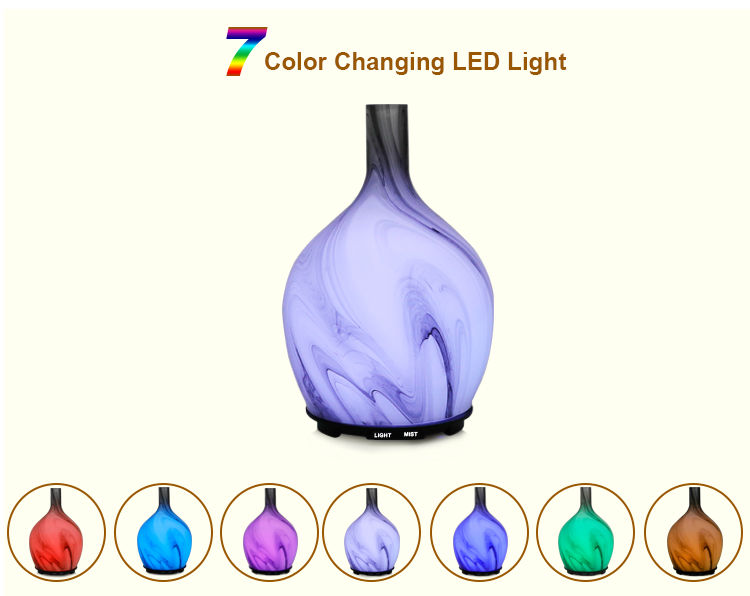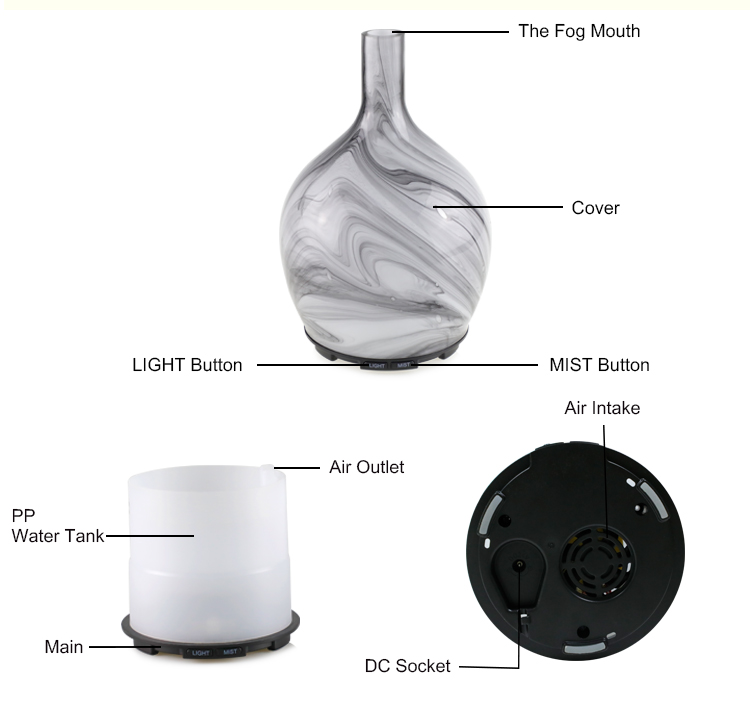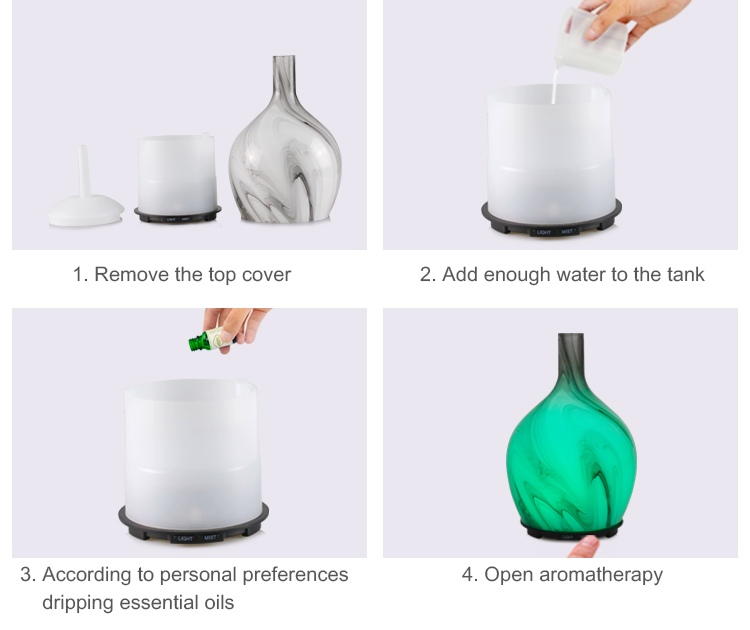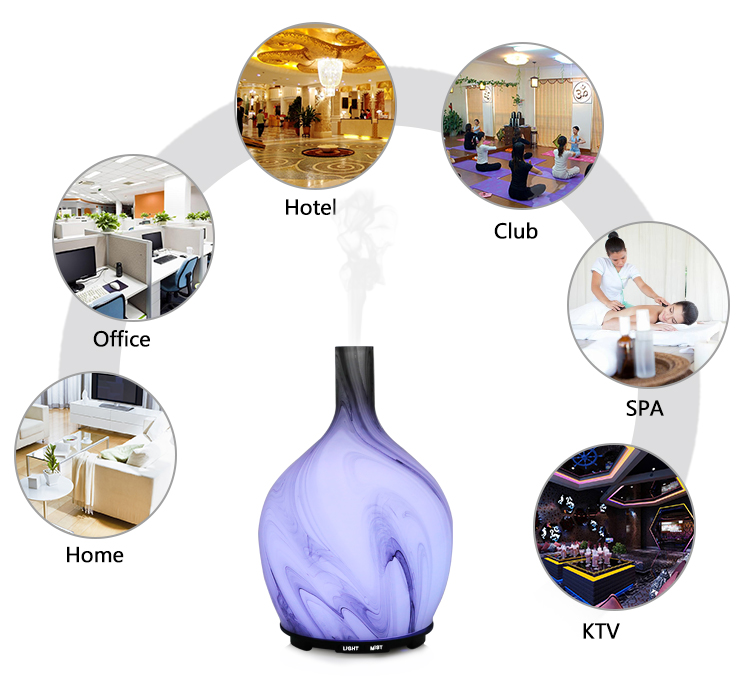 About this item:
UNIQUE DECORATIVE GLASS COVER: With elegant appearance out design, the diffuser is not only functionally perfect but also a wonderful way of adding modern style to your home. Portable for home, yoga, office, spa, bedroom, baby room.
Perfect gift idea for family and friends who love aromatherapy or can benefit from aromatherapy.
DIFFUSER & HUMIDIFIER: This diffuser fills your space with a lovely fragrance that can lift the mood and relieve stress from stressful and tired day, perfect for masking stubborn smoking and pet odors. Humidify your living space to prevent dry. Prevent dry and chapped skin in dry winter months.
A GREAT GIFT IDEA FOR EVERYONE: If you're in the market for a nice and practical gift, you can stop looking. This great aromatherapy essential oil diffuser is a thoughtful and handy present, one that everyone can benefit from. With a combination of style, design and function like that, it's a guaranteed hit!
DESIGNED FOR YOUR CONVENIENCE AND SAFETY: Environmental PP plastic and our ultrasonic technology provide a safe, clean method of aromatherapy. Revolutionary sensors automatically power down the diffuser when the 200 ml water reservoir is empty.
100% RISK FREE PURCHASE: At Dituo, we have great faith in our essential oil diffusers. After all, we use them in our homes ourselves! Each one of them comes with a 1-year technical support. If you have any issue with your diffuser, do not hesitate to contact us - your satisfaction is paramount!