Product Description
Large Capacity The Best Home Bluetooth air Humidifier
5 in 1 Multifunction: Bluetooth diffuser combines Bluetooth speaker, LED mood light, cool mist air humidifier and desktop decoration in one, can be used separately.
Purifies Your Home: Vaporizes essential oils into a cool mist, circulates cleansing compounds throughout the air that leaves your home smelling clean and fresh.
Bluetooth Speaker: Adopting the latest technology, this ultrasonic diffuser is fast and stable to connect Bluetooth-enabled device and it comes with superior stereophonic sound and loud volume enough to fill indoors and performs outdoors.
LED Colorful Nightlight & 3 Timer setting: Aroma diffuser creates atmosphere by selecting cyclic 7 colors light or a specific color light, chose preferred misting time continuous/3H/6H by setting timer. Waterless auto shut off and PP material. Safe for babies and the pregnant.
Stylish Minimalist Decoration: Whether at home, the office, spa or the Yoga studio, Home Diffuser with the unique outlook fits in with any decor. A show of high taste and craft of art.
Bluetooth Humidifier Pictures: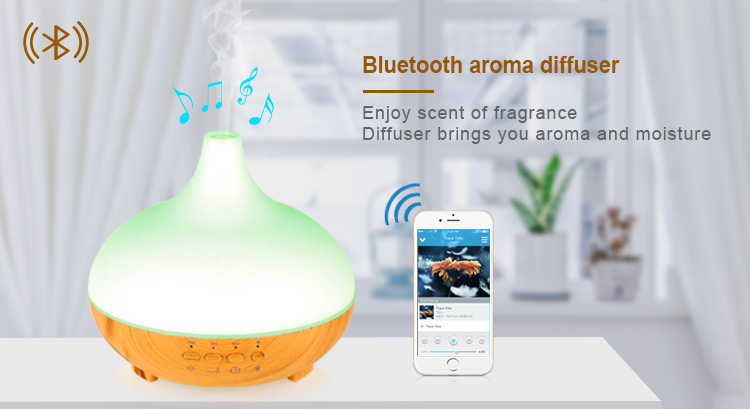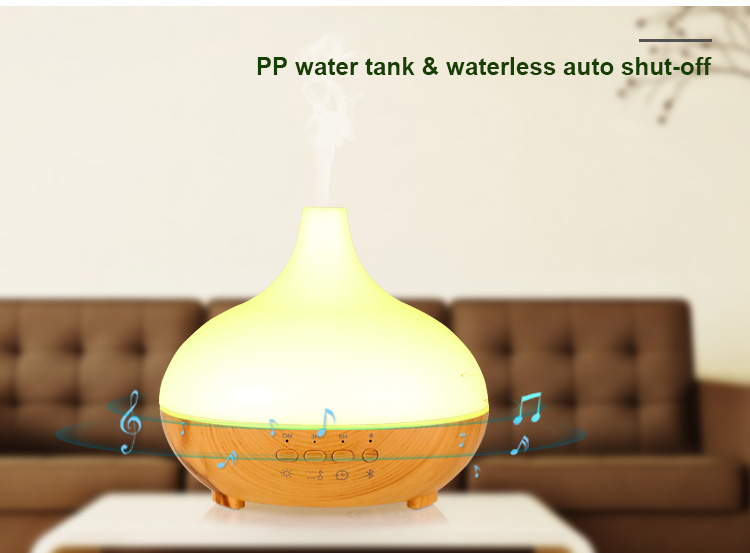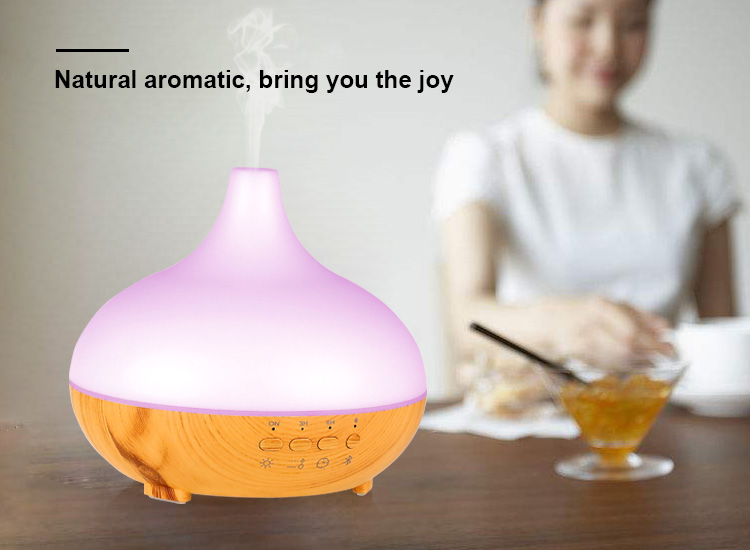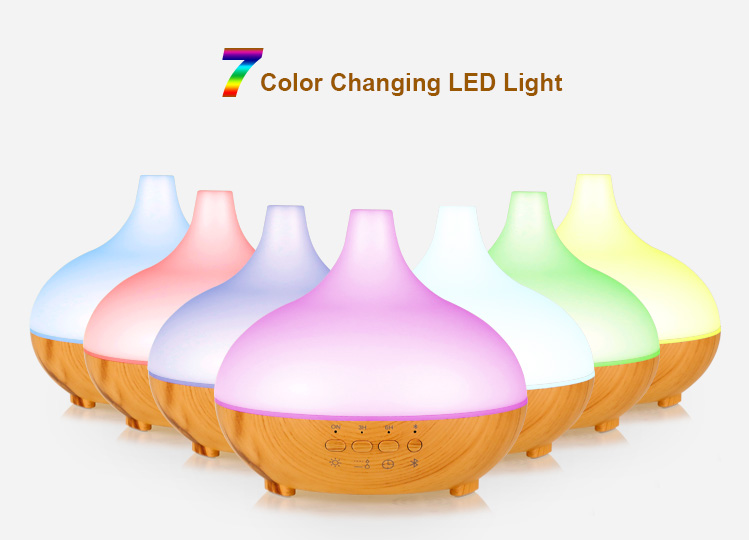 Ultrasonic Humidifier Operation: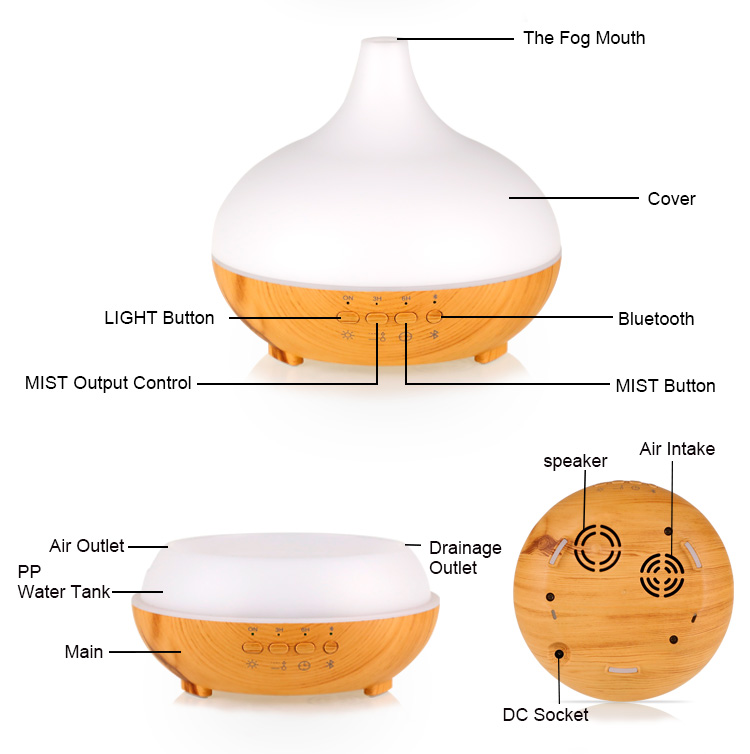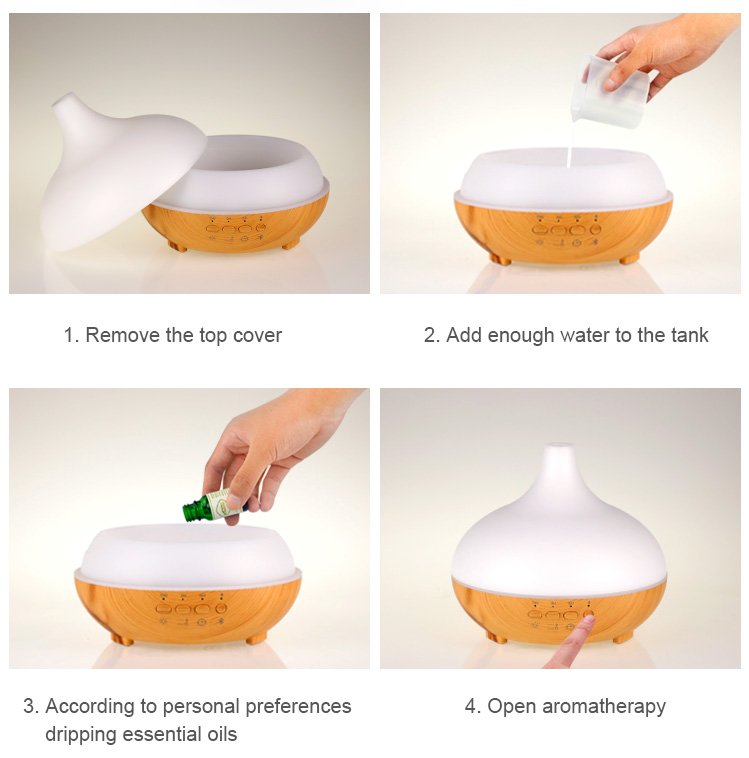 Cool Mist Humidifier Application: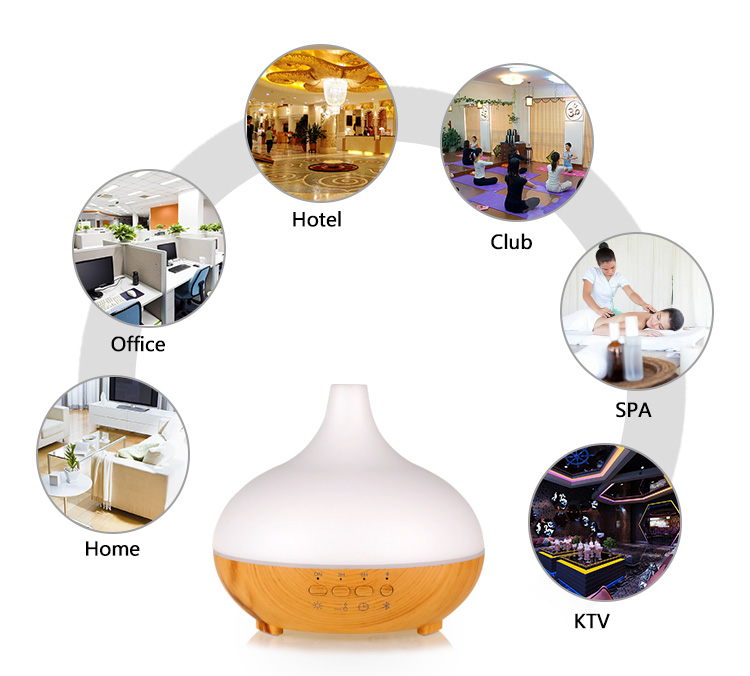 Note:
1. Please chose the Water-Soluble Essential Oils for better experience.
2. To much water may lead to little mist. Please do not add water over MAX line.
3. This is an oil diffuser, but you also can use it as a humidifier if you like.