Product Description
Aroma Essential Oil Diffuser (Wood and Glass)
Work in a hurry, rare leisure, shield the surrounding noise, turn on the humidifier, in the quiet and light nourishment, embrace the small but practical happiness.

The fusion of simple design and craft aesthetics brings high-level aesthetics into daily homes, with a small body and less space.

One-time water injection will keep you moist throughout the day. There is no need to add water frequently during the day, which does not affect your work. You don't need to get up and add water at night, so you can sleep all night.

Press the key to operate, according to the dryness of the environment, select the appropriate amount of fog, and enjoy the right humidity.

35dB bass operation, like a soft breath, let you fall asleep peacefully with the mist.

Automatic power-off protection in case of water shortage, refusal to dry burning, use peace of mind.

(Dituo Products:Ultrasonic Diffuser, Wood Grain Diffuser, Smart Diffuser, Bamboo Diffuser, Plastic Diffuser, Glass Diffuser, Ceramic Diffuser, Bluetooth Diffuser, Alarm Clock Diffuser, Car Diffuser, Marble Diffuser, Remote Control Diffuser, USB Humidifier, Air Humidifier, Essential oil)

Glass Diffuser Operation: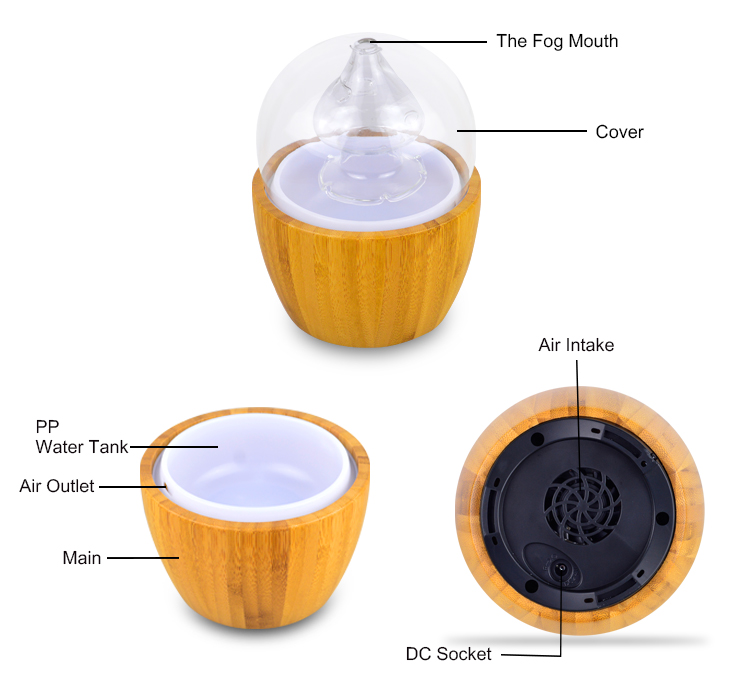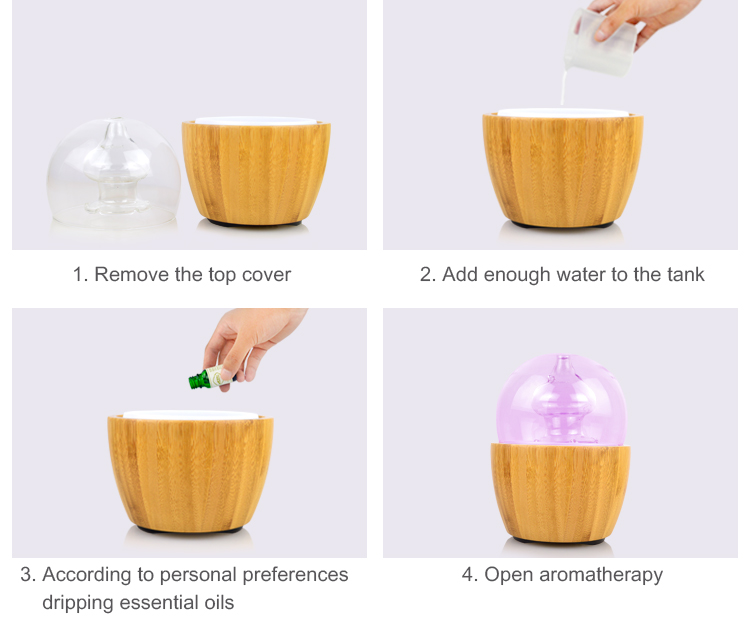 Ultrasonic Diffuser Application: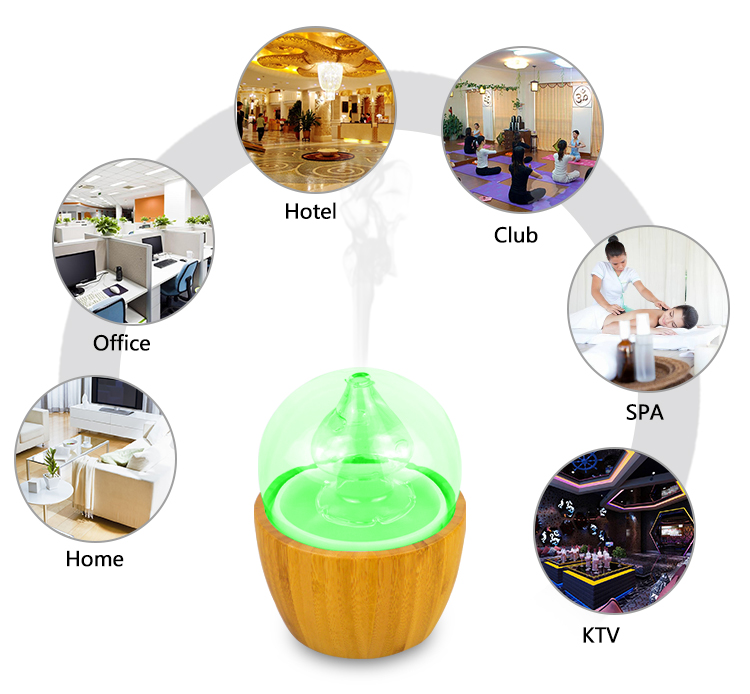 Note:
1. Please chose the Water-Soluble Essential Oils for better experience.
2. To much water may lead to little mist. Please do not add water over MAX line.
3. This is an essential oil diffuser, but you also can use it as a humidifier if you like.